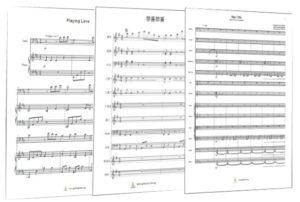 Do you have a song that you will like to transcribe it into music score? Do you want to surprise your love ones with a song that you've just heard over the radio? Do you want to practice a song with your orchestra but could not find a ready made score?
We can do it for you!replica watch.ru ferrari 365 daytona replica for sale
We can help you customize your choice of songs. All you need to do is to email the song, be it a MP3 or a link to youtube to sales@goldcat.com.sg and tell us what instruments you want us to transcribe it to. We will come back to you with a quotation after evaluating the complexity of the song.imitation watches online india fake rolex submariner green
Upon agreeing the deliverable and date of receiving your order, payment can be made via a password protected payment link. We only accept PayPal payment, which can be paid by credit cards. We will deliver music score in PDF format and its demo MP3 to you by the agreed deadline, which is typically two weeks from payment.